Diamond Jim's Jewelry offers top-of-the-line service and products. If you're searching for the perfect engagement rings in South Bend, IN, we are your go-to source. As a full-service jeweler, we can help you select the ideal ring, customize, re-size and make any repairs needed during the life of the jewelry. We invite you to stop in and see us Monday through Saturday for all your jewelry needs.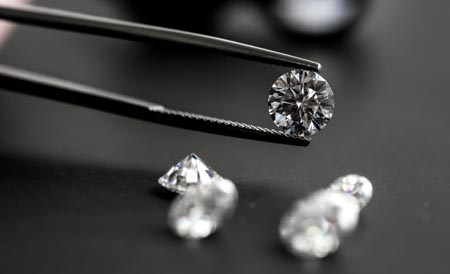 Jewelry Sales: Why shop anywhere else when we have everything you want, at competitive prices, delivered with excellent service? We offer an extensive selection of beautiful diamond rings, engagement rings and wedding rings. You're sure to find something special for that special someone.
Jewelry Repair: Does your special piece need some TLC? From loose diamonds to resizing, we're here to assist you. We'll have your precious items sparkling like new in no time.
Gold/Silver/Diamond Buyer: Do you have unwanted or unused gold, silver or diamonds? Don't miss the opportunity to cash in on these items. We offer great rates and honest pricing. Contact us today for a free estimate.
Wedding Jewelry
Engagement Rings: It's a moment you will remember forever. Our expert jewelers will help you choose the perfect engagement ring for the perfect proposal. We offer customization and professional consultation to ensure the selection for your sweetheart is ideal.
Wedding Rings: When choosing a piece you'll wear for a lifetime, it should be special. The staff at our shop will help you find the perfect set of jewelry for your big day. Customize your pieces or choose from our gorgeous selection of wedding rings in South Bend, IN.
Get a Free Estimate
Contact Diamond Jim's Jewelry today for a free estimate on jewelry repairs and customization, or to find out more about our great ring selection. Reach our expert jewelers at 574-288-0300.